Where our research comes from
The provision of long-term support to ECGI facilitates the aggregation and dissemination of research from around the world. The map below displays the locations of ECGI appointed research members as at January 2022.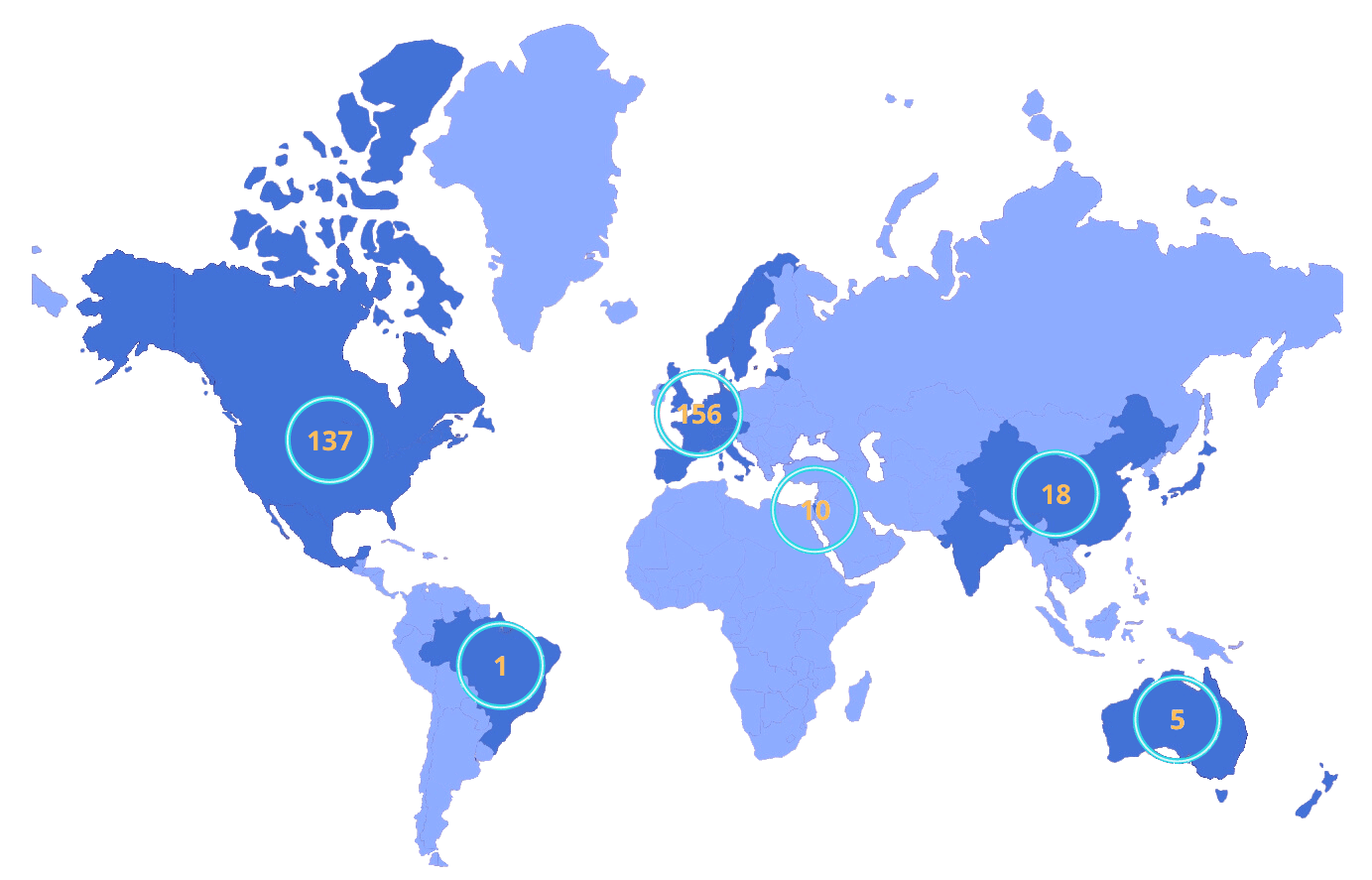 ECGRF is committed to enhancing trust, collaboration, innovation, transparency, diversity and inclusion.
ECGRF's mission is to promote research on corporate governance which will foster sustainable and positive change in business and society around the world.
ECGRF's financial accounts are compiled by the accountant firm, BDO, and audited annually by the external auditor,
Quali-Audit, which is registered in Belgium. They are published in accordance with Belgian requirements.
With support from ECGRF, ECGI can provide a platform where scientific research can positively impact the corporate world in a powerful way while also maintaining the scientific integrity of the research that makes it so valuable."